APRO Banking Gateway
The easiest and fastest way to connect your bank to Oracle
Oracle Financials Cloud offers a plethora of capabilities. That's probably why you chose Oracle in the first place. However, (global) bank connectivity requires a LOT of custom development. We provide a standard solution to simplify outbound and inbound file processing, saving you the time and effort of developing custom formats for each bank and country yourself.
Request a demonstration
Please leave your email address to request more information or a product demonstration:
Do you want to know more about Banking?
We have 25 years of experience in processing data into Oracle applications. We are especially proficient in optimizing and automating processes in Oracle E-Business Suite and Oracle Financials Cloud, so please don't hesitate to reach out to me with any questions regarding your inbound and outbound banking process.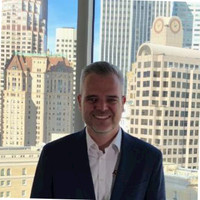 John Nagel
Managing Director APRO Banking Gateway
Global