US Lockbox and Remittances
Process your lockbox files and eliminate bank keying costs
US Lockbox and Remittances
With this dynamic duo of applications , APRO offers an easy, highly automated way to process and upload lockbox files and remittance images directly from your bank into Oracle Financials (Cloud) and E-Business Suite. These modules use customer data, MICR data and the data they retrieve from the remittance stub using enhanced OCR to auto-apply transactions in Oracle Accounts Receivable. All data is validated in real-time, which means that you can count on perfectly matching results with each payment. And, with the standardized, built-in connection with Oracle AR, all data is interfaced to Oracle easily and seamlessly to create the receipts and apply the paid invoices.
US Lockbox
US Lockbox is the perfect solution for processing those high-volume (high-reward), continuous lockbox-file flows. This intuitive, efficient and user-friendly application automatically compiles and processes all available lockbox data, fills in the blanks and matches the payments to your outstanding invoices. In the rare case that a receipt isn't recognized by the system, it will flag the receipt for manual processing, for which it provides a quick and effortless procedure.
Remittances
All your customers have their own way of sending remittances and use their own formats. This innovative and time-saving module can process all the different ways in which remittances may enter your system, whether it's electronically or via traditional snail mail. APRO E-Remittance pulls the incoming remittance from your inbox and automagically processes it, even after the payment was received and registered in Oracle Accounts Receivable.
Benefits
Handle files in different formats (PDF, TIFF, CSV, Txt, etc.)
Advanced OCR for scanning and interpreting paper remittances
Automatically matches remittances to bank statement lines
Dedicated email box
Easy to set up and maintain
Full insight into each matched item
Self-learning system
Request a demo
Please leave your email address and our Sales team will get back to you before the banks close today!
Available for Oracle Financials Cloud and E-Business Suite
We connect to Oracle E-Business Suite and Oracle Financials Cloud. APRO operates release-independently from Oracle versions, which means that our product suite works on all recent versions of Oracle E-Business Suite and Oracle Financials Cloud. With our solutions being available both as a Client and a Cloud SaaS, we are ready to process your lockbox files and remittance images today and assisting you with your future endeavors.
Would you like to know more about APRO Banking Gateway?
We have 25 years of experience in processing data into Oracle applications. We are especially proficient in optimizing and automating processes in Oracle E-Business Suite and Oracle Financials Cloud, so please don't hesitate to reach out to me with any questions you might have on your (future) Oracle setup.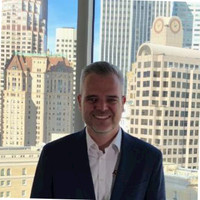 John Nagel
Managing Director APRO Banking Gateway
Global