Direct Debits
Collect payments secure and fast
Direct Debits
APRO Banking Gateway provides a standard solution for Oracle Financials (Cloud) & E-Business Suite to simplify the setup of direct debit file processing. This solution supports many direct debit and auto debit formats straight out of the box. Our gateway processes files from banks around the globe, without any need for customization in Oracle Financials (Cloud). APRO knows all about country-specific requirements, per bank and per format! And, since APRO supports all common formats used by banks across the globe, you can create direct debit files in hundreds of different formats. Additionally, our Banking Gateway recognizes reversals on the bank statements and then automatically reverses the rejected direct debits .
In the world of direct debits, mandate management is king. APRO aligns the mandates from Oracle but also gives you the option to support alignments from your bank. Of course, local requirements from different countries are available through APRO Banking Gateway, but it also provides the UK requirements via AUDDIS.
Benefits
Global format library (support for ACH Auto Debits & SEPA Direct Debits)
All customer banking details are validated before files are sent to the bank to minimize rejections
Automatic clearing of settled direct debits
Automatic reversal of rejected direct debits, making the invoice available for settlement again
Use methods such as (s)FTP, hashing, encryption and signing to secure your direct debit process
Request a demo
Please leave your email address and our Sales team will get back to you before the banks close today!
Available for Oracle Financials Cloud and E-Business Suite
We connect to Oracle E-Business Suite and Oracle Financials Cloud. APRO operates release-independently from Oracle versions, which means that our product suite works on all recent versions of Oracle E-Business Suite and Oracle Financials Cloud. With our solutions being available both as a Client and a Cloud SaaS, we are ready for optimizing your payment and direct debit processes today and assisting you with your future endeavors.
Would you like to know more about APRO Banking Gateway?
We have 25 years of experience in processing data into Oracle applications. We are especially proficient in optimizing and automating processes in Oracle E-Business Suite and Oracle Financials Cloud, so please don't hesitate to reach out to me with any questions you might have on your (future) Oracle setup.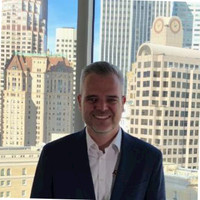 John Nagel
Managing Director APRO Banking Gateway
Global