Global Supplier Payments
Transfer money swiftly and securely around the globe
Global Supplier Payments
APRO Banking Gateway provides a fully integrated, standard solution for Oracle Payables to simplify outbound payment file and direct debit processing, both file-based and through available APIs. Oracle's setup for supplier payments is extremely simplified and therefore doesn't distinguish between countries and their local banking requirements. When you're only active in a handful of countries, this poses no problem. But if you, like many of our clients, are a large, internationally operating organization, this can quickly become quite a comprehensive challenge.
Lucky for you, APRO is very well-versed in dealing with country-specific requirements. Per bank and per format! And, since APRO supports all common formats used by banks across the globe, you can create payment files in more than 650 different formats. Additionally, our Banking Gateway supports all the major global payment types, such as SEPA, ACH (NACHA), WIRE, BACS, CHAPS, etc., as well as several secure transfer protocols, such as FTP and Secure FTP. APRO can even void rejected payments directly.
Benefits
Ever-growing global format library supporting all the major payment types (ACH, WIRE, CROSS BORDER, CHECKS, SEPA Credit Transfers, SEPA Direct Debits, Book to Book and Bank Drafts)
Fully) Automated payment process
Use methods such as (s)FTP, hashing, encryption and signing to secure your payment process
Request a demo
Please leave your email address and our Sales team will get back to you before the banks close today!
Available for Oracle Financials Cloud and E-Business Suite
We connect to Oracle E-Business Suite and Oracle Financials Cloud. APRO operates release-independently from Oracle versions, which means that our product suite works on all recent versions of Oracle E-Business Suite and Oracle Financials Cloud. With our solutions being available both as a Client and a Cloud SaaS, we are ready for optimizing, manage and automate your global supplier payment process today and assisting you with your future endeavors.
Would you like to know more about APRO Banking Gateway?
We have 25 years of experience in processing data into Oracle applications. We are especially proficient in optimizing and automating processes in Oracle E-Business Suite and Oracle Financials Cloud, so please don't hesitate to reach out to me with any questions you might have on your (future) Oracle setup.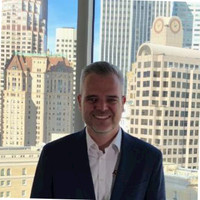 John Nagel
Managing Director APRO Banking Gateway
Global