Global Bank Connectivity
The standard interface between Oracle and your banks
Global Bank Connectivity
With over 1,400 bank file formats and many H2H and API-connection possibilities, APRO Banking Gateway offers the easiest, fastest and – let's be honest – best way to connect Oracle Financials (Cloud) with your banks around the globe.
Since we are constantly adding new connection types to the existing features, using APRO Banking Gateway together with Oracle Financials Cloud will open up a whole new floodgate of opportunities for connecting your bank(s) seamlessly – without customization or programming! The latest addition to our suite of services are API connections that allow for direct payments and real-time status updates from your bank with each payment. This API connection can also be used to keep you up to speed on your bank balances.
Benefits
Ever-growing global format library supporting over 1,400 formats
Support of all the major global bank XML formats
Many local, country-specific formats available out of the box
Support of (standard and local) statement formats, like CAMT.053, MT940, MT940 Structured, BAI2, CSV
Seamless connection with your banks using connection methods such as (s)FTP, H2H and APIs
Secure transmission through hashing, encryption and signing
Request a demo
Please leave your email address and our Sales team will get back to you before the banks close today!
Available for Oracle Financials Cloud and E-Business Suite
We connect to Oracle E-Business Suite and Oracle Financials Cloud. APRO operates release-independently from Oracle versions, which means that our product suite works on all recent versions of Oracle E-Business Suite and Oracle Financials Cloud. With our solutions being available both as a Client and a Cloud SaaS, we are ready for optimizing global bank connectivity today and assisting you with your future endeavors.
Would you like to know more about APRO Banking Gateway?
We have 20+ years of experience in processing data into Oracle applications. We are especially proficient in optimizing and automating processes in Oracle E-Business Suite and Oracle Financials Cloud, so please don't hesitate to reach out to me with any questions you might have on your (future) Oracle setup.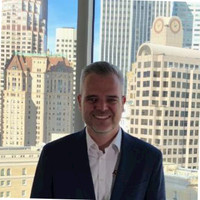 John Nagel
Senior Manager APRO Banking Gateway
Europe
America
Asia