Cash Application
Automated cash application, fully integrated with Oracle Receivables
Cash Application
APRO Banking Gateway automatically extracts customer payments from the bank statements. It uses our extensive and custom-configurable matching rules to automatically identify customers, invoices, supplier payments, direct debits and reversals, and match the bank statement data with open transactions in AR. Our gateway also automatically reconciles payments, direct debits, and journal entries in Oracle Cash Management and – when handling high transaction volumes – can even handle remittances from customers.
You can use APRO Banking Gateway to manually or automatically upload inbound files, like MT940, CAMT.053 and BAI2 but also to automatically identify miscellaneous transactions, such as bank charges. When all matching rules are applied, a user can check the matching results and manually check the unmatched items. When all approvals are in, the statement is – here's that word again – automatically sent to Oracle Financials.
Our Gateway supports cash applications from different sources, whether it's bank statements, remittance files or Payment Service Provider files. And, with the standardized, built-in connection with Oracle AR, all data is interfaced to Oracle easily and seamlessly to create the receipts and apply the paid invoices.
Benefits
Ever-growing global format library, supporting hundreds of formats (CAMT.053, MT940, BAI2, EDI820)
Achieve high cash-application rates
Full insight into each matched item
Advanced statement processing workflow
Automatically retrieve bank statements from your bank
Built-in connection with Oracle Receivables to create receipts and make transactions
Request a demo
Please leave your email address and our Sales team will get back to you before the banks close today!
Available for Oracle Financials Cloud and E-Business Suite
We connect to Oracle E-Business Suite and Oracle Financials Cloud. APRO operates release-independently from Oracle versions, which means that our product suite works on all recent versions of Oracle E-Business Suite and Oracle Financials Cloud. With our solutions being available both as a Client and a Cloud SaaS, we are ready for optimizing, manage and automate your cash applications process today and assisting you with your future endeavors.
Would you like to know more about APRO Banking Gateway?
We have 25 years of experience in processing data into Oracle applications. We are especially proficient in optimizing and automating processes in Oracle E-Business Suite and Oracle Financials Cloud, so please don't hesitate to reach out to me with any questions you might have on your (future) Oracle setup.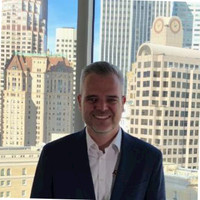 John Nagel
Managing Director APRO Banking Gateway
Global