Invoice automation
For Oracle Accounts Payable
AP invoice automation
Even with an advanced and high-tech solution like Oracle Financials (Cloud), invoice processing remains a highly labor-intensive process and manually entering supplier invoices leaves plenty of room for mistakes. We developed APRO Imaging: the standard, efficient solution for invoice processing, fully integrated with Oracle E-Business Suite and compatible with Oracle Financials Cloud.
Benefits
Real-time alignment with Oracle Financials
Direct connection with your email accounts to ingest invoices
(Partial) PO line matching
Auto GL coding for non-purchase order invoices
Support of country localization (KID, FIK, OCR, OGM, G-Rekening)
OCR Support for Western, Cyrillic and Asian
Features
E-Mail connectivity
APRO Imaging retrieves invoices directly from your email accounts. Can be one, can be multiple. No need for forwarding messages with additional information in the subject.
Recognition
Our intelligent document recognition finds your suppliers based on multipe elements from the invoice that are matched with your Oracle Financials master data.
STP
Our application provides excellent straight-through processing capabilities. Making sure you that repetitive invoices are processed directly into Oracle Financials.
E-Invoicing ready
With APRO Imaging you are e-invoicing ready and you can process all incoming electronic invoices, also in combination with Peppol. Formats such as UBL2.1, PeppolBis3 or Svefaktura are no problem.
Invoice image
The invoice image of your supplier invoice is automatically attached to the invoice record in Oracle. Whether that is a PDF image or that the image needs to be created based on the XML data. Yes, we can!
KID, FIK or OCR
Business in the Nordics where you need to process the payment reference number? APRO Imaging recognizes KID, FIK and OCR numbers and validates with modulo before sending to Oracle Financials.
Request a demo
Please leave your email address and we will get back to you!
Available for Oracle Financials Cloud and E-Business Suite
We connect to Oracle E-Business Suite and Oracle Financials Cloud. APRO operates release-independently from Oracle versions, which means that our product suite works on all recent versions of Oracle E-Business Suite and Oracle Financials Cloud. With our solutions being available both as a Client and a Cloud SaaS, we are ready to process your incoming accounts payable invoices today and assisting you with your future endeavors.
Would you like to know more about AP invoice automation for Oracle Financials?
We have 25 years of experience in processing data into Oracle applications. We are especially proficient in optimizing and automating processes in Oracle E-Business Suite and Oracle Financials Cloud, so please don't hesitate to reach out to me with any questions you might have on your (future) Oracle invoice processing.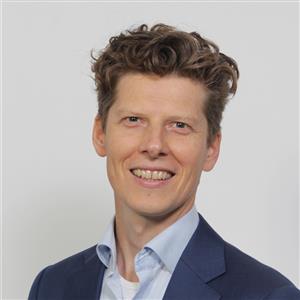 Wijnand Heinen
Managing Director APRO Imaging
Global