AP Invoice Automation for Oracle Financials Cloud
Webinar: AP Invoice Automation for Oracle Financials
In collaboration with the New England OATUG.
This 30-minute webinar will demonstrate how to improve the AP invoice processing for Oracle Financials. Join us and learn how the APRO Imaging application connects to Oracle ERP and uses your own vendor data during the OCR process to achieve better and more accurate supplier- and business unit recognition results.
During this webinar we will highlight the following product benefits:
Get better and more reliable supplier recognition
Automatic business unit matching and routing
Benefit from invoice header and line level matching
Automatic GL coding for non-purchase order invoices
Connect directly to your email account & Oracle Financials Cloud ERP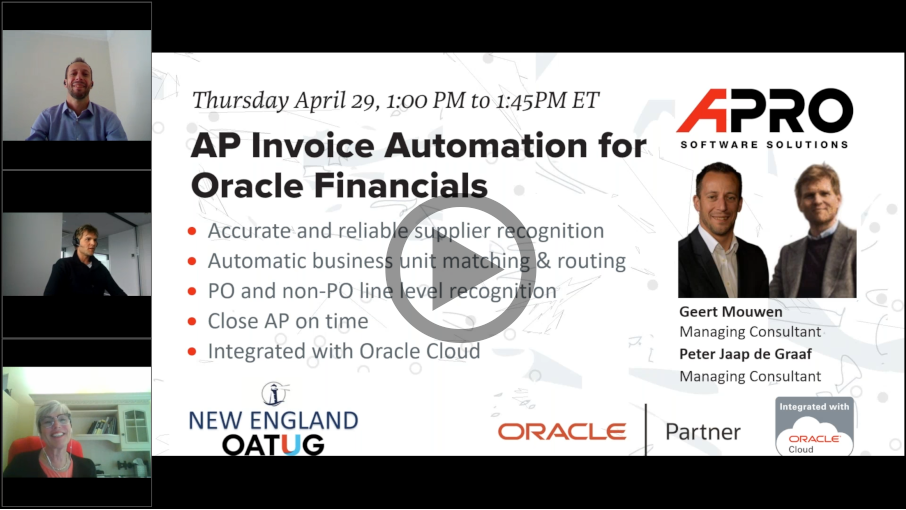 Speakers:
In collaboration with the New England OATUG:
Available to watch now on-demand: OATUG members & direct link
Never miss an event
Stay up-to-date webinars and conferences
I would like to receive further updates about events and webinars from APRO Software Solutions.