E-Invoicing Outbound
Outbound electronic invoice processing for Oracle Financials
Being the successful company that you are, you send out high volumes of invoices every month. Of course, sending out invoices is fun, but streamlining and monitoring the accompanying workflows is not. It's time consuming, very labor-intensive and prone to human error. Installing an e-invoicing system could be the answer, since it's environmentally sustainable (reducing your carbon footprint and your guilt), it's relatively cheap and in many countries, the rules and regulations surrounding it are pretty lenient. Sounds perfect, doesn't it? Well… Not quite. Because if you choose an e-invoicing solution (aka invoice presentment or electronic billing) that doesn't properly integrate with your Oracle Financials, you won't be able to enjoy all these advantages nor meet the requirements for customer invoices.
APRO E-Invoicing Outbound has a standard integration with Oracle Financials and uses Oracle AR to streamline and automate the entire process, from creating a transaction to sending out the final e-invoice in the desired format, such as UBL2.1 and Peppol BIS Billing v 3. With APRO E-Invoicing Outbound sending out invoices becomes fast, fun and flexible.
Benefits
Automatically create customer invoices based on Oracle AR
Send and receive invoices via email and/or SFTP
Process invoices 24/7
No manual interference required
Monitoring through comprehensive dashboards
Support for Oracle EBS and Oracle Financials Cloud
How it works
Using the data in Oracle AR, APRO E-Invoicing Outbound creates the invoice information (invoice header and invoice lines) by automatically pulling information from various Oracle modules, such as Receivables, Projects, Purchasing and Order Management. Then, APRO uses data from Oracle Financials (Cloud) to validate these AR transactions and to create electronic invoices and the according invoice images. Finally, APRO E-Invoicing Outbound automatically sends out the invoice documents via email, SFTP or the Peppol network.
Request a demo
Please leave your email address and our Sales team will get back to you before the banks close today!
Would you like to know more about APRO E-Invoicing Outbound?
We have 20+ years of experience in processing data into Oracle applications. We are especially proficient in optimizing and automating processes in Oracle E-Business Suite and Oracle Financials Cloud, so please don't hesitate to reach out to me with any questions you might have on your (future) Oracle setup.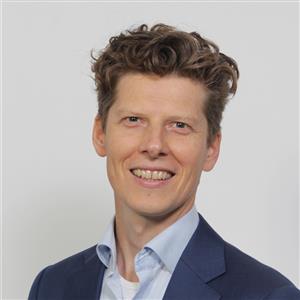 Wijnand Heinen
Senior Manager APRO Imaging