AP Invoice Automation for Oracle Cloud by Linnaeus Group
Watch Webinar
Herding Cats With Cloud Automation
Linnaeus Group, a UK based company in the animal health industry, implemented Oracle Financials Cloud in 2020. They managed to successfully implement and automate for 200+ legal entities their bank integrations and moving from manual invoice process to a 75% touch-less process.
Linnaeus Group, a unit within Mars Petcare's Veterinary Health Group, successfully implemented Oracle Financials Cloud in 2020. With 200+ animal health care clinics, each a legal entity, fully committed to cloud automation: AP payments, bank statement processing and cash applications. Moving from a manual AP invoicing process to a 75% touch-less processing. Learn in this presentation how Linnaeus was able to successfully implement cloud automation in a controlled way for so many legal entities across the UK. Learn about Oracle Financials Cloud, 200+ legal entities, bank integrations and AP invoice automation.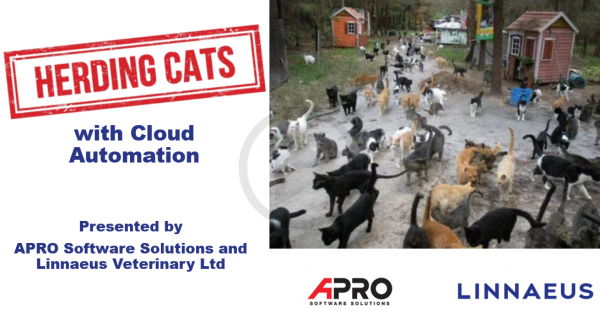 Speakers
Phil McGaw is a highly experienced IT Manager with extensive experience of both Programme and Service Management at a senior level. A proven track record of delivering business change through IT; including successful global project deliveries.
Phil led the internal Linnaeus team during the implementation of Oracle Cloud Financials which included APRO's Invoice Automation and Banking Gateway software.
Wijnand Heinen works as a senior manager for APRO Software Solutions and helps companies improve their accounts payable invoice process in terms of efficiency and automation.
Wijnand has over 15 years of experience in accounts payable invoice processing. He started his career as an implementation consultant and has helped organizations worldwide with the automation process. Today he is responsible for the accounts payable invoice automation product APRO Imaging and a team that helps customers to increase their efficiency and automation.
Never miss an event
Stay up-to-date webinars and conferences
I would like to receive further updates about events and webinars from APRO Software Solutions.